From June 8th 2020, we will be open for limited face to face consultations.
Please read our reopening policy before contacting the clinic. Each patient will be individually assessed before being offered a face to face appointment.
Please either fill out our online enquiry form or contact the clinic by phone on 01670 531144. Our reception is not open full time so you may need to leave a voicemail but we will get back to you as soon as we are able.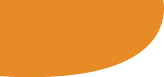 Physiotherapy Online
Physiotherapy Online
A new way of doing things - same fantastic physio, now on-line.
In line with the government advice on COVID-19 and the subsequent restrictions place upon our practice, we have had to change the way we see our patients.
You will be glad to hear that our experienced Physiotherapists are still on hand to deliver the highest standards of patient care you would expect from Synergy.
Through phone or online video consultations, we are able to either assess and treat a new problem or keep you on track with your on-going rehabilitation.
Our new remote online assessment and treatment service is available for new and existing clients.
The quicker you let us deal with a problem, the quicker you can get back to enjoying pain-free activity.
Leaving a problem can result in conditions becoming chronic and requiring more treatment in the long run.
Price: £20.00 for up to 30 minute consultation.
We support payment via PayPal or bank transfer.


How does it work:
Complete the enquiry form
Physiotherapist will contact you, if a video consultation is appropriate, then an appointment will be made.
Shortly before the scheduled appointment, you will receive an email to invite you to attend. This will contain a link which will give you access to 'whereby', you will be asked to enter your name.
At the end of the consultation you will have a diagnosis and treatment plan
Book further sessions if required.
Pay for a Physiotherapy session
Find out more
FAQ
Who can access this?
Anyone can access this service. If you have Private Health Insurance please check with your provider that they will cover the cost of a virtual consultation as you will be liable for any costs which are not met.
What conditions respond to on-line management?
All conditions will have some benefit from being assessed and given advice/exercise. Back and neck pain, ankle sprains, pre and post surgery, joint pain and stiffness are just a few issues which can be helped. Currently also rehabilitation after COVID 19 is important for many to help with recovery and regaining function and fitness. We are able to assess and advise to support someone through this recovery period.
What do I need to do in preparation for a video consultation?
To get the most out of the session, please make sure you follow these simple tips:
Try to find a quiet room where you will have space to move around a little and in some instances use a chair or be able to lie down on a bed or the floor.
Have a trial run using the video on your phone or tablet to make sure you can prop the phone up somewhere and that we can see your whole body. Around 2 metres away works well.
Make sure your volume is switched up and be able to use the speakerphone so you can hear us when you start to move around. You may need to check your web browsers setting to allow the webcam and microphone to be activated.
What should I wear for the appointment?
If the issue being discussed is above the waist, females should wear a vest top or sports bra if they are comfortable to do so. For problems below the waist please change into shorts and remove socks and shoes before the appointment.
How will the payments work?
You will pay through PayPal or you can make a direct payment into the business account. Details will be given after your enquiry
What is the cancellation policy?
We require 24hrs notice to cancel an appointment. If less than 24 hours notice is received we are unable to refund the cost of the appointment.
I have been treated by Keith for the past 10 years. I can truley say it was the best day of my life when I met Keith. He has treated my chronic arthritis in my back and leg and kept me going. I can do so much more day to day and had dramatically helped my pain. I can not recommend Synergy enough for all they have done and continue to do for me.
Mr A Stephenson, Northumberland