From June 8th 2020, we will be open for limited face to face consultations.
Please read our reopening policy before contacting the clinic. Each patient will be individually assessed before being offered a face to face appointment.
Please either fill out our online enquiry form or contact the clinic by phone on 01670 531144. Our reception is not open full time so you may need to leave a voicemail but we will get back to you as soon as we are able.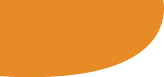 Elderly Rehabilitation
Elderly Rehabilitation
Small problems, for example aches and pains, often put down to "old age" and left unaddressed can very often develop into more disabling issues.
At Synergy Healthcare we aim to treat small problems promptly and prevent further problems developing. We do this by assessment, treatment, advice and education. We offer individual assessment and then either group or individual work, whichever is most appropriate. We aim to prevent physical decline, maintain independence and promote a sense of well-being.

Our service for the older person aims to root out age discrimination and provide person centred care for all physical problems associated with advancing age. We not only treat/rehabilitate existing problems, but work towards preventing further problems while also encouraging a more active and healthy lifestyle in older age.
We are able to provide an assessment serivce to ensure people have correct equipment such as seating, walking aids and other aids to daily living.
We are regularly contacted by families members with an elderly relative asking if there is anything that they can do to help. We are happy to teach willing family members exericses, stretches and gentle massage techniques to help with the overall treatment.

We are able to provide treatment for the older person in our clinic, in their own home or nursing/residential home.
Since commencing treatment with yourselves and being treated with your new Shockwave machine, my lower back and chronic achilles problems has dramatically improved I have now returned to running again. It has truly changed my life!
Mr Hall