From June 8th 2020, we will be open for limited face to face consultations.
Please read our reopening policy before contacting the clinic. Each patient will be individually assessed before being offered a face to face appointment.
Please either fill out our online enquiry form or contact the clinic by phone on 0800 071 4383. Our reception is not open full time so you may need to leave a voicemail but we will get back to you as soon as we are able.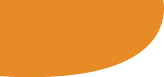 Acoustic Wave Therapy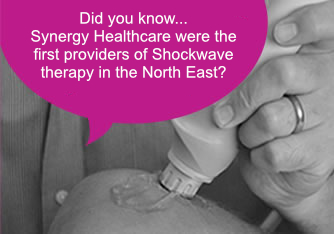 Acoustic Wave Therapy
Acoustic Wave Therapy (AWT) is now available in Newcastle and the North East for the non-invasive and pain free treatment of cellulite, loose flabby skin and post pregnancy tummies.
8 out of 10 women have cellulite in one or more areas of their body. Women in the UK spend a staggering £56 million a year on anti-cellulite products.
Acoustic wave therapy (AWT) is a non-invasive way to break down cellulite and is also used to help post pregnancy tummies and stretch marks. Madonna has bought her own machine and the treatment has taken the UK by storm.
What is Acoustic Wave Therapy (AWT)?
AWT was developed in Switzerland and has been used in the medical world for years to break up kidney stones and ease joint pain by firing acoustic shockwaves into problem areas. It was purely by accident that its cellulite dissolving properties were discovered. While treating muscle injuries in athletes doctors noticed a marked improvement in the appearance of the skin in the areas being treated.
What is Cellulite?
Cellulite is usually categorised as visibly lumpy and uneven skin, with that characteristic 'orange peel' texture, giving a poor cosmetic appearance. It is caused by many factors such as poor diet, lack of exercise, genetics, hormones, and hypothyroidism. These contributing factors lead to poor blood circulation and a dysfunctional lymphatic system. Primarily, cellulite is caused by weakened connective tissue. Cellulite can be classed in the following ways:
Hard Cellulite - found in younger woman who in many cases, have good muscle tone. It is a compact type of cellulite that adheres closely to the deeper skin layers and can at times be accompanied by a feeling of numbness or loss of tactile sensation.

Soft Cellulite - the superficial layer is flabby and detached from the deeper tissue. It tends to cover large areas, especially the thighs and upper arms and retains a lot of water.

Endomatous Cellulite - this is a variation of soft cellulite with a greater presence of water and is found mainly in the lower extremities. It is often a combination of soft cellulite with areas of hard cellulite also present.

What else can AWT be used for?
Clients with loose flabby skin, particularly on arms, legs and tummies.

Post Pregnancy tummies.

Stretch marks.

How does AWT work?
Shockwaves are created by firing compressed air at problem areas. This causes pressure waves to travel through the skin and into tissue in lower layers where cellulite develops. As the acoustic shockwaves reach the cellulite, the connective fibres are broken down releasing clogged fat, toxins and water. This in turn stimulates nerves and increases blood flow to the treatment areas producing fresher, thicker collagen as well as stronger, smoother skin.
Acoustic Wave Therapy can be used to treat problem areas such as arms, thighs and buttocks but it should be noted that it will not help someone loose weight, and when delivered alongside a graded exercise and stretching programme is more effective.
What does the treatment involve?
Prior to commencing treatment a brief assessment will take place to ensure that you are suitable for treatment.
Gel is applied to the area to be treated, the practitioner moves the treatment head, which looks a bit like a small gun, in stroking movements over the problem areas. Each area is treated for approximately 10-15 minutes. After the treatment the remaining gel is wiped away.
It is recommended that a minimum of 6 treatments at 3-4 day intervals should occur to gain optimal benefit from treatment and that top up treatments should occur every 3-5 months.
Treatment should not be painful and should feel like a strong massage.
We recommend the following accompanying measures:
AWT treatment should be accompanied by a low fat diet.

Regular physical exercise.

Drinking 2 to 3 litres of liquid per day to ensure rapid elimination of waste products.

What are the results?
Initial clinical study results show that AWT patients typically experience:
Improvement in skin texture.

Improvement in skin elasticity.

Reduction in cellulite.

Firming of the skin dermis.

What are the costs?
Only £50 per 30 minutes of treatment (each area is treated for approximately 15 minutes).
Current Special offers:
£300 for 10 sessions.

Buy 2 sessions & get one free.

Introduce a friend & get one free session.

Our Acoustic Wave Therapy (AWT) treatments are available at our Jesmond or Bedlington Clinic.
Call us NOW on 0800 0714 383 to book your sessions or for further details.
I have been treated by Keith for the past 10 years. I can truley say it was the best day of my life when I met Keith. He has treated my chronic arthritis in my back and leg and kept me going. I can do so much more day to day and had dramatically helped my pain. I can not recommend Synergy enough for all they have done and continue to do for me.
Mr A Stephenson, Northumberland