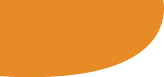 Acupuncture
Acupuncture
Acupuncture is a treatment which has been used successfully in China for thousands of years. At Synergy Healthcare acupuncture is used both alone and in combination with other techniques with the aim of providing pain relief.
What Does Acupuncture Involve?
Your therapist will select a number of points on your body. This will co-ordinate with your presenting condition.
The highest quality stainless steel needles will be inserted into the skin. These are very different from those which take blood. They are much finer in diameter and are solid not hollow. Synergy Healthcare uses the best needles for comfort and optimum effect.
These will stay in place for about 20 to 30 minutes. Your therapist may stimulate the needles by flicking or turning them during this time.
All needles are sterile and single use only, they are disposed of into a safe container.
How Does Acupuncture Decrease Pain
It stimulates the body into producing its own natural pain killers called endorphins. These natural hormones promote healing and pain relief.
It stimulates large nerve fibres which normally transmit pain signals and so effectively blocks the pain messages from reaching the brain. In clinical terms this is known as the pain gate theory.
It promotes a general state of relaxation within the body, therefore reducing stress which can be a source of pain.
It stimulates the body into producing cortisone which helps to reduce inflammation.
Are There Any Side Effects?
When acupuncture is used by a trained practitioner, there are few side effects. During the treatment you may experience a sensation of relaxation or warming at the site of the needles. You may also notice a reddening around the base of the needle, while throughout your body a warm flowing sensation can be experienced together with a sense of well being.
After the treatment you may experience a feeling of tiredness and very occasionally a dizzy sensation. These should both pass soon afterwards.
It should be noted that these possible side effects are regarded as normal responses to acupuncture and many patients feel that they are not a side effect but actually enhance the quality of the treatment.
Who Can Benefit From Acupuncture?
A wide range of musculoskeletal conditions, such as arthritis and rheumatic conditions, back and neck pain, migraines and headaches, sciatica, sports injuries, muscle and joint pain respond well to a course of acupuncture. Some neurological conditions such as stroke and MS react positively to acupuncture. It should be noted that every person responds to the treatment in different ways and also that in around 5% of people no response is noticed.
How Many Sessions Will I Need?
As noted above, each person reacts to acupuncture in a different way. But on average about 6 sessions of acupuncture is optimal. Should your presenting symptoms be of a chronic nature then it may take a longer course of treatment.
Once we have achieved a satisfactory level of pain relief, the acupuncture will be discontinued. It is advisable to return for top-up sessions on a regular basis.
Thank you for your help in getting me to the start line in the recent Great North Run. I made it over the finish line and 14 minutes faster than my time last year! Thank you once again Keith and I would not use any other Physiotherapist.
C Ciasley from Ashington