From June 8th 2020, we will be open for limited face to face consultations.
Please read our reopening policy before contacting the clinic. Each patient will be individually assessed before being offered a face to face appointment.
Please either fill out our online enquiry form or contact the clinic by phone on 0800 071 4383. Our reception is not open full time so you may need to leave a voicemail but we will get back to you as soon as we are able.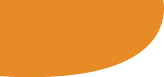 Workplace Physiotherapy
Workplace Physiotherapy
In today's ever changing workplace, managers need to be proactive towards the care of their staff.
Synergy Healthcare can provide your staff with healthcare facilities where they can be assessed and treated effectively to ensure a speedy return to work.
A large proportion of work related health problems can be attributed to musculoskeletal disorder. Every year approximately 1.2 million people need to take time off work as a result of work related illness or injury. This leads to an estimated loss of 10 million working days a year (1995 self-reported work related illness survey).
Media attention has publicised the importance of back care in the work place. However, all areas of the body are at risk from injury.
At Synergy Healthcare we believe in assessing and treating the body as a whole. This not only promotes well being but makes a return to work a more achievable goal.
Work related risk factors include one or more of the following:
Poor working conditions
Highly repetitive movements
Irregular tasks involving manual handling
Excessive bending and poor posture
Tasks including high levels of mechanical of grip and force
A combination of the above
Synergy Healthcare can offer a full environmental assessment in your place of work.
We have the facility to provide full rehabilitation facilities for all work related pain and dysfunction.
Recently, Keith from Synergy were so concerned with my worsening condition he wrote to my GP asking him to send me for an MRI scan. This resulted in me seeing a specialist orthopaedic doctor and getting an injection to ease my pain, this collectively with Physiotherapy has helped me immensely. So, thank you Keith, you are a credit to your profession.
J Tanney