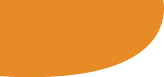 Respiratory Care
Respiratory Care
Synergy Healthcare has wealth of experience, in treating patients with breathing difficulties.

Our aim is to embrace all aspects of respiratory care. This will include assessment, teaching, treatment and rehabilitation classes.

We cover all areas for patients with breathing difficulties, these conditions include:

1) Chronic obstructive pulmonary disease.
2) Asthma.
3) Bronchiectasis.

We hold Pulmonary rehabilitation group sessions for patients with these problems. The goal for this 6 - 8 week course will give you an increased level of confidence, to deal with the chronic breathing condition you may have.

The courses are run according to demand. Sessions cover topics such as breathing control, chest clearance techniques, medications, dietary advice and trigger factors. Included in these sessions will be an exercise class consisting of circuit training or exercise tolerance training. All of our exercise classes will be set at your pace and will be recorded over the eight week period. At the end of the course you will have a charted record of your progress.

Once our clients have completed this introductory course, they then have the option to continue attending our gym under the supervision of a physiotherapist.

A recent report has named Asthma as the number one child hood disease. It is a goal of Synergy Healthcare Newcastle to assist school children in coping with the disease while also to encourage them to live an active and healthy lifestyle.
Thank you for your help in getting me to the start line in the recent Great North Run. I made it over the finish line and 14 minutes faster than my time last year! Thank you once again Keith and I would not use any other Physiotherapist.
C Ciasley from Ashington