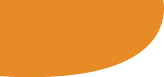 Our Treatments
Synergy provide many specialised treatments to our patients for a variety of medical problems.

If you wish to discuss your medical problem with one of our qualified and experienced staff members to see how our treatments could help please telephone us on 0800 0714 383.



Thank you for your help in getting me to the start line in the recent Great North Run. I made it over the finish line and 14 minutes faster than my time last year! Thank you once again Keith and I would not use any other Physiotherapist.
C Ciasley, Ashington