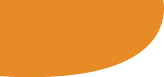 Our Treatments
Synergy provide many specialised treatments to our patients for a variety of medical problems.

If you wish to discuss your medical problem with one of our qualified and experienced staff members to see how our treatments could help please telephone us on 0800 0714 383.



I would like to thank Synergy in Bedlington for his continuous treatment of my back trouble, over the past few years. Keith has continued to help my movement and pain with hands on treatment including acupuncture and recently shockwave treatment. Keith made me feel relaxed every session with no pressure to attend again, unless I needed to. This is unlike some practices I have been to over the the years. He has been very professional in all aspects of his work.
Mr J Tanney