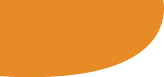 Our Treatments
Synergy provide many specialised treatments to our patients for a variety of medical problems.

If you wish to discuss your medical problem with one of our qualified and experienced staff members to see how our treatments could help please telephone us on 0800 0714 383.



I would like to thank Keith and his team for helping my wife and myself over the past year with our injuries. Following our car accident in March, all the staff form the receptionist to the physiotherapists have made us feel welcome and have received the best treatment we could ever ask for. I would highly recommend Synergy to anyone needs Physiotherapy after a car accident.
S Johnson Newcastle-Upon-Tyne