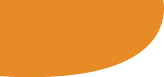 Our Treatments
Synergy provide many specialised treatments to our patients for a variety of medical problems.

If you wish to discuss your medical problem with one of our qualified and experienced staff members to see how our treatments could help please telephone us on 0800 0714 383.



I contacted Synergy following surgery to remove a brain tumour that had left me with a weakness in my left leg and no movement at all in my left foot. Over 2/3 months following the exercise plan designed for me, the improvement and range of movement I've achieved has been beyond all of my expectations. I loved the fact that the exercises could be easily incorporated into my every day life and even included some elements of Wii Fit :) I would highly recommend Synergy to anyone needing neuro physio.
Susan Lawson, Gosforth