From June 8th 2020, we will be open for limited face to face consultations.
Please read our reopening policy before contacting the clinic. Each patient will be individually assessed before being offered a face to face appointment.
Please either fill out our online enquiry form or contact the clinic by phone on 0800 071 4383. Our reception is not open full time so you may need to leave a voicemail but we will get back to you as soon as we are able.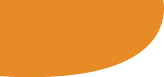 Our Treatments
Synergy provide many specialised treatments to our patients for a variety of medical problems.

If you wish to discuss your medical problem with one of our qualified and experienced staff members to see how our treatments could help please telephone us on 0800 0714 383.



If you are in pain, have niggles or general aches please do not hesitate to look Synergy Physio in Newcastle.They have really looked after my family for a number of years would have no hesitation in recommending them to anyone.
Mr Watson