From June 8th 2020, we will be open for limited face to face consultations.
Please read our reopening policy before contacting the clinic. Each patient will be individually assessed before being offered a face to face appointment.
Please either fill out our online enquiry form or contact the clinic by phone on 0800 071 4383. Our reception is not open full time so you may need to leave a voicemail but we will get back to you as soon as we are able.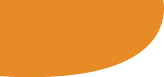 Neurological Rehabilitation
Neurological Rehabilitation
Our Neurological Physiotherapy service in Bedlington has been tailored to meet the needs of people who have functional impairment as a result of a neurological condition (e.g. Multiple sclerosis, Parkinson's disease, Stroke, spinal cord injury or acquired brain injury).
Our Neurological Physiotherapy team utilises a number of treatment approaches including Bobath and motor relearning. People are individually assessed and a treatment and rebailitation programme is agreed and tailoured in order to help acheive mutually agreed goals.We are also able to offer advice and education relating to specific conditions should it be desired.
Problems associated with poor balance, muscle weakness and loss of function can often effectively be treated with specific rehabilitation. We encourage continued rehabilitation in you own home and will provide you with the necessary, exercises or stretches so that you can have unbroken physiotherapy input. If required we can also provide often simple solutions to everyday difficulties.
Our Bedlington facilitiy offer a spacious and well equiped therapy space, alternatively we can travel to your home or another suitable venue e.g.gym or swimming pool. We will travel as far North as North Northumberland, as far west as Cumbria and as far South as Darlington.
We are also an assessment centre for saebo-flex products. It makes total sense to try something before spending money on it. We offer a free telephone consultation to establish whether the product is suitable. You can then visit the Bedlington Clinic to have a try.
For more information call 01670 531144.
.
I have visited Synergy Healthcare at Bedlington every six weeks for the past year after a personal recommendation from a friend. I had been suffering back pain for more than 20 years. I find the staff extremely friendly and the atmosphere very relaxing. All the latest techniques and equipment are used by Keith and his staff, and my back has greatly improved with the advice and treatment I have received. I would certainly recommend Keith and Synergy Healthcare to others.
Dorothy Bilbrough, Bedlington