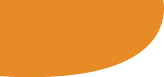 Physiotherapy
Physiotherapy
Physiotherapy is a dynamic profession which uses a vast range of treatment techniques to restore function and movement within the body.

It uses physical approaches to promote, maintain and restore physical, psychological and social well-being, taking account of variations in health status. Physiotherapy is a profession lead by science and evidence based practice.

At Synergy Healthcare our aim is to continue this professional lead by providing the best treatment in both practice and delivery.




How Can Physiotherapy Help You?



With detailed knowledge of human anatomy, physiology and movement, our staff can help you to solve a broad range of problems resulting from illness or injury, as well as offering preventative advice.

At Synergy Healthcare we provide a comprehensive assessment, treatment and rehabilitation process to all our patients as appropriate.




What Conditions Do Physiotherapists Treat?



Few people are aware of the vast array of conditions and complaints treated by physiotherapists. If you are unsure that Physiotherapy will help you, please contact us directly an speak to any of our therapists. Or look up the Chartered Society of Physiotherapy website (www.csp.org.uk)




How Do I Know That I Am Receiving Professional Care?



Physiotherapists at Synergy Healthcare operate under clinical standards set by the Chartered Society of Physiotherapy and the Health Professions Council.

All physiotherapy staff employed by Synergy Healthcare are chartered and state registered, which means they have completed a university degree in physiotherapy and are entitled to use the letters MCSP and SRP after their name. It also gives you the customer the assurance that you are receiving professional care, governed by two medical bodies ensuring strict standards towards the delivery of care to all.
Recently, Keith from Synergy were so concerned with my worsening condition he wrote to my GP asking him to send me for an MRI scan. This resulted in me seeing a specialist orthopaedic doctor and getting an injection to ease my pain, this collectively with Physiotherapy has helped me immensely. So, thank you Keith, you are a credit to your profession.
J Tanney