From June 8th 2020, we will be open for limited face to face consultations.
Please read our reopening policy before contacting the clinic. Each patient will be individually assessed before being offered a face to face appointment.
Please either fill out our online enquiry form or contact the clinic by phone on 01670 531144. Our reception is not open full time so you may need to leave a voicemail but we will get back to you as soon as we are able.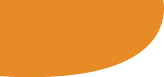 Physiotherapy
Physiotherapy
Physiotherapy is a dynamic profession which uses a vast range of treatment techniques to restore function and movement within the body.
It uses physical approaches to promote, maintain and restore physical, psychological and social well-being, taking account of variations in health status. Physiotherapy is a profession lead by science and evidence based practice.
At Synergy Healthcare our aim is to continue this professional lead by providing the best treatment in both practice and delivery.
How Can Physiotherapy Help You?
With detailed knowledge of human anatomy, physiology and movement, our staff can help you to solve a broad range of problems resulting from illness or injury, as well as offering preventative advice.
At Synergy Healthcare we provide a comprehensive assessment, treatment and rehabilitation process to all our patients as appropriate.
What Conditions Do Physiotherapists Treat?
Few people are aware of the vast array of conditions and complaints treated by physiotherapists. If you are unsure that Physiotherapy will help you, please contact us directly an speak to any of our therapists. Or look up the Chartered Society of Physiotherapy website (
www.csp.org.uk
)
How Do I Know That I Am Receiving Professional Care?
Physiotherapists at Synergy Healthcare operate under clinical standards set by the Chartered Society of Physiotherapy and the Health Professions Council.
All physiotherapy staff employed by Synergy Healthcare are chartered and state registered, which means they have completed a university degree in physiotherapy and are entitled to use the letters MCSP and SRP after their name. It also gives you the customer the assurance that you are receiving professional care, governed by two medical bodies ensuring strict standards towards the delivery of care to all.
I contacted Synergy following surgery to remove a brain tumour that had left me with a weakness in my left leg and no movement at all in my left foot. Over 2/3 months following the exercise plan designed for me, the improvement and range of movement I've achieved has been beyond all of my expectations. I loved the fact that the exercises could be easily incorporated into my every day life and even included some elements of Wii Fit :) I would highly recommend Synergy to anyone needing neuro physio.
Susan Lawson, Gosforth