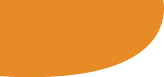 Back Pain
Back Pain
Back pain can arise as a consequence of lifestyles at opposite ends of the activity scale. Current lifestyle changes such as an increase in DIY, gardening and sporting activities, and on the opposite end of the scale, a more sedate lifestyle have led to an increase in reported lower back pain.
At Synergy we have found many presentations for back and neck pain these include facet joint pain, soft tissue including ligamentous and muscle strain, degenerative disc or joint pain, acute disc protrusion or prolapse.
Whatever the cause or presentation, be assured we will throughly assess and treat you as an indidual with care and compassion We will also provide you with information to help prevent the problems recurring.

As your back pain is reduced we can help with a long term plan to reduce the chances of the pain recurring with an exericse plan and an offer to undertake an free rehabilitation programme in our gym at Bedlington.



I would highly recommend Emma and Keith for their professional approach to Physiotherapy and the care have provided to my family over the past 5 years.
Mrs A Parkin North Shields