From June 8th 2020, we will be open for limited face to face consultations.
Please read our reopening policy before contacting the clinic. Each patient will be individually assessed before being offered a face to face appointment.
Please either fill out our online enquiry form or contact the clinic by phone on 0800 071 4383. Our reception is not open full time so you may need to leave a voicemail but we will get back to you as soon as we are able.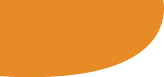 Head Office
Head Office
Address
1-4 Stokers Building
Front Street East
Bedlington
NE22 5DS
T 0800 0714 383
F 01670 531155
I have visited Synergy Healthcare at Bedlington every six weeks for the past year after a personal recommendation from a friend. I had been suffering back pain for more than 20 years. I find the staff extremely friendly and the atmosphere very relaxing. All the latest techniques and equipment are used by Keith and his staff, and my back has greatly improved with the advice and treatment I have received. I would certainly recommend Keith and Synergy Healthcare to others.
Dorothy Bilbrough, Bedlington