From June 8th 2020, we will be open for limited face to face consultations.
Please read our reopening policy before contacting the clinic. Each patient will be individually assessed before being offered a face to face appointment.
Please either fill out our online enquiry form or contact the clinic by phone on 0800 071 4383. Our reception is not open full time so you may need to leave a voicemail but we will get back to you as soon as we are able.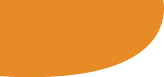 Head Office
Head Office
Address
1-4 Stokers Building
Front Street East
Bedlington
NE22 5DS
T 0800 0714 383
F 01670 531155
I contacted Synergy following surgery to remove a brain tumour that had left me with a weakness in my left leg and no movement at all in my left foot. Over 2/3 months following the exercise plan designed for me, the improvement and range of movement I've achieved has been beyond all of my expectations. I loved the fact that the exercises could be easily incorporated into my every day life and even included some elements of Wii Fit :) I would highly recommend Synergy to anyone needing neuro physio.
Susan Lawson, Gosforth