From June 8th 2020, we will be open for limited face to face consultations.
Please read our reopening policy before contacting the clinic. Each patient will be individually assessed before being offered a face to face appointment.
Please either fill out our online enquiry form or contact the clinic by phone on 0800 071 4383. Our reception is not open full time so you may need to leave a voicemail but we will get back to you as soon as we are able.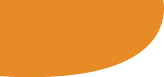 Head Office
Head Office
Address
1-4 Stokers Building
Front Street East
Bedlington
NE22 5DS
T 0800 0714 383
F 01670 531155
While asking an assistant in a local Boots Pharmacy for medication for a very painful shoulder, she recommended Synergy Physiotherapy Clinics in Bedlington. Having used the clinic herself she highly praised the treatment she received. I only attended Synergy twice under the care of Keith and feel so much better. After seeing other professionals and doctors for over two years it feels like a miracle to feel healthy again. Thank you.
M Fraser, Cramlington