From June 8th 2020, we will be open for limited face to face consultations.
Please read our reopening policy before contacting the clinic. Each patient will be individually assessed before being offered a face to face appointment.
Please either fill out our online enquiry form or contact the clinic by phone on 01670 531144. Our reception is not open full time so you may need to leave a voicemail but we will get back to you as soon as we are able.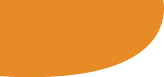 Get in touch
Get in touch
Complete and send the form below with your details and one of our representatives will contact you shortly. Alternatively if you would like to find details for our branches, please use the links on the right hand side.
Recently, Keith from Synergy were so concerned with my worsening condition he wrote to my GP asking him to send me for an MRI scan. This resulted in me seeing a specialist orthopaedic doctor and getting an injection to ease my pain, this collectively with Physiotherapy has helped me immensely. So, thank you Keith, you are a credit to your profession.
J Tanney