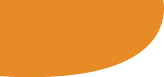 Get in touch
Get in touch
Complete and send the form below with your details and one of our representatives will contact you shortly. Alternatively if you would like to find details for our branches, please use the links on the right hand side.

Error: Please ensure you have filled in all fields marked with a required.
Thank you for your help in getting me to the start line in the recent Great North Run. I made it over the finish line and 14 minutes faster than my time last year! Thank you once again Keith and I would not use any other Physiotherapist.
C Ciasley from Ashington