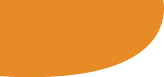 News
November 2012
23 November
Dave Pearson - Life as a Rugby Union Referee
Dave Pearson is an English rugby union referee. He is on the International Rugby Board's list of 17 international referees for the 2009/10 season. Pearson officiated the first test match between Argen...
01 November
10 years of Physiotherapy in Bedlington
Synergy Healthcare is North East's largest independent rehabilitation centre with clinics based in Newcastle, Northumberland and Carlisle. Our mission is simple - to offer a service providing rapi...