From June 8th 2020, we will be open for limited face to face consultations.
Please read our reopening policy before contacting the clinic. Each patient will be individually assessed before being offered a face to face appointment.
Please either fill out our online enquiry form or contact the clinic by phone on 0800 071 4383. Our reception is not open full time so you may need to leave a voicemail but we will get back to you as soon as we are able.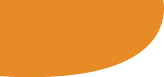 News
October 2020
28 October
We are excited to host a Beginners & advanced dry needling course
We are excited to host a Beginners & advanced dry needling Course at our clinic in Bedlington. The course is scheduled to take place in March or April 2021.
It is open to Physiotherapists, Sports therapists, Chiropractors, Osteopath. We are gauging interest so if this is something you may like to attend please let us know by emailing kristi@synergyhealthcare or calling 01670 531144 and asking for Kristi Bester.
The course will run as a mixture of on-line content and practical face to face sessions over a Saturday and Sunday morning in March or April 2021. The beginners module will take place on the Saturday (open for people with no needle experience) and the advanced module will be delivered on the Sunday morning. We need at least 6 participants to make it happen and we can take maximum 12 participants.
The cost is £230 for the beginners module only and £130 for the advanced module only, or £300 for both if both modules are undertaken.
The course will be delivered by Dr. Carl Clarkson, a Senior Fellow of the Higher Education Academy and founder of acupuncture training specialists, Breeze Academy, the course consists of a blend of online and face-to-face teaching covering a fully evidence-based approach to the implementation of acupuncture/dry needling, whilst also allowing for plenty of practical hands-on experience.
With experience of delivering this course around the world for the past 10 years, we can be sure that we're in very good hands.
For more information on this particular course, or if you're a patient and wanting to find out more about how acupuncture can help you in the treatment of pain or inflammation, please get in touch with the clinic today.