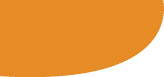 Pilates
Pilates
Please note, we are currently not running pilates classes.
We would be interested to hear from anyone who would be interetested in teaching pilates here.
What is Pilates?
Named after its founder Joseph Pilates, Pilates was developed throughout the early twentieth century. In recent years it has become refined and modified as is now one of the fastest growing exercise techniques in the world. Despite the changes and modifications, the 6 original principles of centering, breathing, concentration, precision, control and flowing movement remain.
Pilates exercises use slow and controlled movements to activate the deep postural muscles in the abdomen and spine which support spinal alignment and posture. Pilates promotes core stability within in a range of physical movements that are designed to stretch, strengthen, and balance the body using a low impact approach.
Pilates is an excellent way for someone, who may find more vigorous forms of exercise difficult, to strengthen and maintain/improve fitness levels. It can also be enjoyed by people of any age and any ability.
At Synergy our Physiotherapists often use Pilates based exercises as part of their treatment/rehabilitation of an individual. Pilates often plays an important role in the prevention of injury. It is widely used throughout the sports and dance worlds
Pilates @ Synergy – Bedlington only
1. General Pilates - for those with no specific issues, but who wish to maintain and improve their core stability. You may have had back/neck problems in the past and now wish to incorporate Pilates into an on-going exercise regime or just wish to participate to ensure that you keep the risk or bakc/neck pain as low as possible.
2. Pilates for Back Pain/Rehab - for those who may be having physiotherapy or who have been advised that Pilates will help with the long-term managemnt of back/neck problems. This class is designed to work specifically on your individual problems and help you return to more normal function/activities.
Classes will be a maximum of 8 people (smaller classes can be arranged)
Prices: Course of 6 sessions - £36
1:1 sessions - £30 per hour
Small group - 2 people - £20 per person
- 3 people - £15 per person
- 4 people - £10 per person
How do I book a place?
Please contact us to register your interest. Everyone who attends our Pilates classes must complete a brief questionnaire. Once we have received this we will contact you to discuss which class is most appropriate for you. Once payment has been received, your place will be confirmed. along with class dates and times.
Call 01670 531 144 or email info@synergyhealthcare.co.uk to register your interest.
I have visited Synergy Healthcare at Bedlington every six weeks for the past year after a personal recommendation from a friend. I had been suffering back pain for more than 20 years. I find the staff extremely friendly and the atmosphere very relaxing. All the latest techniques and equipment are used by Keith and his staff, and my back has greatly improved with the advice and treatment I have received. I would certainly recommend Keith and Synergy Healthcare to others.
Dorothy Bilbrough from Bedlington