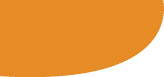 Our Treatments
Synergy provide many specialised treatments to our patients for a variety of medical problems.

If you wish to discuss your medical problem with one of our qualified and experienced staff members to see how our treatments could help please telephone us on 0800 0714 383.



If you are in pain, have niggles or general aches please do not hesitate to look Synergy Physio in Newcastle.They have really looked after my family for a number of years would have no hesitation in recommending them to anyone.
Mr Watson