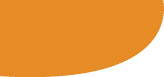 Our Treatments
Synergy provide many specialised treatments to our patients for a variety of medical problems.

If you wish to discuss your medical problem with one of our qualified and experienced staff members to see how our treatments could help please telephone us on 0800 0714 383.



Recently, Keith from Synergy were so concerned with my worsening condition he wrote to my GP asking him to send me for an MRI scan. This resulted in me seeing a specialist orthopaedic doctor and getting an injection to ease my pain, this collectively with Physiotherapy has helped me immensely. So, thank you Keith, you are a credit to your profession.
J Tanney