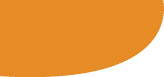 Workplace Physiotherapy
Workplace Physiotherapy
In today's ever changing workplace, managers need to be proactive towards the care of their staff.

Synergy Healthcare can provide your staff with healthcare facilities where they can be assessed and treated effectively to ensure a speedy return to work.

A large proportion of work related health problems can be attributed to musculoskeletal disorder. Every year approximately 1.2 million people need to take time off work as a result of work related illness or injury. This leads to an estimated loss of 10 million working days a year (1995 self-reported work related illness survey).

Media attention has publicised the importance of back care in the work place. However, all areas of the body are at risk from injury.

At Synergy Healthcare we believe in assessing and treating the body as a whole. This not only promotes well being but makes a return to work a more achievable goal.

Work related risk factors include one or more of the following:


Poor working conditions
Highly repetitive movements
Irregular tasks involving manual handling
Excessive bending and poor posture
Tasks including high levels of mechanical of grip and force
A combination of the above

Synergy Healthcare can offer a full environmental assessment in your place of work.

We have the facility to provide full rehabilitation facilities for all work related pain and dysfunction.
I contacted Synergy following surgery to remove a brain tumour that had left me with a weakness in my left leg and no movement at all in my left foot. Over 2/3 months following the exercise plan designed for me, the improvement and range of movement I've achieved has been beyond all of my expectations. I loved the fact that the exercises could be easily incorporated into my every day life and even included some elements of Wii Fit :) I would highly recommend Synergy to anyone needing neuro physio.
Susan Lawson, Gosforth