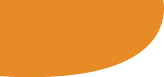 Tai chi
Tai chi
Tai Chi Chuan

Tai Chi Chuan is a Martial Art, and roughly translates as 'Supreme Ultimate Fist'. But do not be put off by this as many people practice this ancient Chinese system for health and relaxation benefits. By learning how to move, coordinate and balance your body & mind, you become more aware of yourself and your surroundings. This in itself is a self defence mechanism. You will find many benefits and everyone experiences it in a different way.

There are many different styles of Tai Chi, but the history, philosophy and theory are similar. The movements were inspired by observing animals and the cyclic changes in nature. The flowing circular and spiralling movements portray this.

By gently exercising the whole body and the mind, we enter a state of moving meditation in which we are both alert and relaxed at the same time. Tai Chi was never meant to be easy! Many people get fed up with learning something new as they think they have to be good at it immediately. Although it takes many years to get to grips with the finer points, you can gain some benefits straight away by being content with just copying and allowing the theories to take shape when you are ready. There is no time limit and no pressure to reach a certain level. You should try to be patient with yourself and each other while finding a way to learn, and also to ask questions at any time.

What are the benefits?

Tai chi can provide many benefits. Some may include:

Improved balance and posture, relaxation and better quality sleep, regulates breathing and circulation, reduction of general stiffness, aches and pains, lifting of mood, calming to the mind, improved general wellbeing.

What does a lesson involve?

Either a regular weekly class or a private lesson lasts about an hour and during that time we start off with various exercises. Some theory is covered during that time so you can apply it to your practice. At first there seems a lot to take in, but it gets easier after a few weeks.

After the exercises, we gradually learn a sequence called the 'Form', which takes quite a long time to learn. This Form is a Yang Style Long Form and is a very old sequence of moves that was adapted from a more martial style to make it possible for almost anyone to learn whilst still resembling the original Form. All the moves are slow and gentle.

You do not need any special equipment or uniform, just loose comfortable clothing and socks, soft shoes or bare feet. There are no floor based exercises and the movements can be adapted for those who are less physically active or those with reduced mobility.

"A journey of one thousand miles begins with the first step"

Tai chi @ Synergy - Bedlington only

Amanda Barrell has been practicing the ancient Chinese art of Tai Chi Chuan for 20 years. The Yang Style Long Form originates from the Yang family and her teachers can be traced back to Yang Lu Ch'an.

Amanda teaches to a growing number of people of all ages, from all walks of life and with varied physical abilities. Tai Chi is something you just cannot hurry and the very slow movements take a bit of getting used to, but once hooked, Tai Chi will become a new way of life. It is something that anybody can do; any time and anywhere. The classes are relaxed and fun and there is no pressure to attain a particular level of competency.
I would highly recommend Emma and Keith for their professional approach to Physiotherapy and the care have provided to my family over the past 5 years.
Mrs A Parkin North Shields