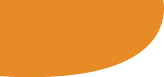 News
October 2015
01 October
Shockwave Therapy Special Offer for October 2015
After a great year of helping patients with foot pain and soft tissue injury repair.
We have decided to make October a month to get your painful feet under control.
Synergy are offering £56 per treatment that is a massive 30% of our normal prices of £80 per treatment session.
But better still if you pay for 3 sessions up front you will get a further reduction to £50 per session!!
So if you know anyone who with foot pain which is called Plantar Fasciitis, Extracorporeal Shockwave therapy is a NICE clinical recommended treatment programme.
We look forward welcoming you to Synergy in October to get that pain back under control and claim your life back!