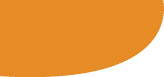 Life Coaching
Life Coaching

"Life Coaching, Therapy and Personal/Self Development available through Life Switch.
Time for a change but you don't know where to start? Stuck? Stressed out? Depressed? Just want to be happy?
Working together, in a safe and trusting environment, we'll help and support you in making the changes you want to see, unlocking your potential to empower you to reach your goals. As a certified NLP (Neuro Linguistic Programming) Practitioner and qualified Life Coach, Lizzie has a passion for development, coaching and helping empower people to be the best they can. Lizzie combines her real world business experiences with my studies of therapy, NLP, Yoga and personal development and strives to make this accessible for everyone.
Together, we'll explore what's holding you back, allow for the clouds to lift and uncover what you really want in life. Let the light shine on the path to where you want to be.
To get in touch call Lizzie on 07747661586 or email hello@lifeswitch.co.uk
I contacted Synergy following surgery to remove a brain tumour that had left me with a weakness in my left leg and no movement at all in my left foot. Over 2/3 months following the exercise plan designed for me, the improvement and range of movement I've achieved has been beyond all of my expectations. I loved the fact that the exercises could be easily incorporated into my every day life and even included some elements of Wii Fit :) I would highly recommend Synergy to anyone needing neuro physio.
Susan Lawson, Gosforth